Are you looking to spruce up your living space or give your home office a fresh new look? Look no further! We are thrilled to announce our exclusive promotions on a wide range of furniture items that will help you declutter and create a stylish and functional environment. Don't miss out on these incredible discounts – 4-Tier Shelving Unit at 30% off, tabletops at 10% off, wall shelves at 20% off, and an additional bonus offer on laundry room countertops, with a free set of U-style floating shelves!
4-Tier Shelving Unit
An organized space not only enhances the aesthetic appeal of your home but also allows for flexible and efficient storage and easy access to your beloved books and decorations. Our 4-Tier Shelving Unit, carefully designed to merge functionality and style, are now available at an unbeatable 30% discount. With six colors to choose from, you can find the perfect shelf to showcase your collection and give your room an instant upgrade.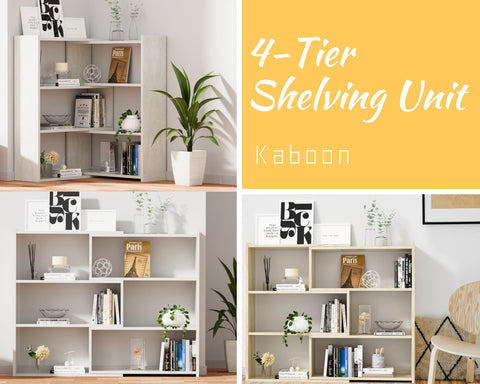 Tabletop
Whether you work from home or study, a desk that suits your needs is essential. Our high-quality tabletops provide ample space for your computer, books, and other essential items. Now, with a fantastic 10% discount, you can enjoy the perfect workstation while saving money. With a wide range of designs, including sleek and minimalist options, you can find the desk that perfectly complements your style and enhances productivity.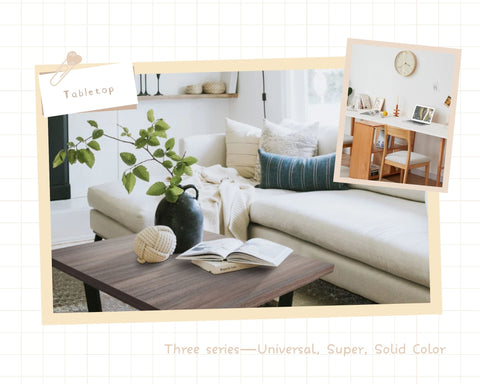 Wall Shelves
Transform your living space with our stylish wall shelves, which serve as decorative accents and offer practical storage solutions. From Cube Shelves to U-style Shelves, our wall shelves add flair and functionality to any room. Take advantage of our exclusive 20% discount and give your walls a new lease on life. Display your favorite photographs, ornaments, or plants, while freeing up valuable floor space.
Countertop
As a special bonus offer, when you purchase one of our Washer & Dryer Countertop, you will receive a complimentary set of U-style Floating Shelves. Our countertops provide a sturdy and convenient surface for folding clothes, sorting laundry, and organizing essentials. Complete your laundry room transformation with this fantastic deal and enjoy the added storage space and aesthetic upgrade of our U-style shelves.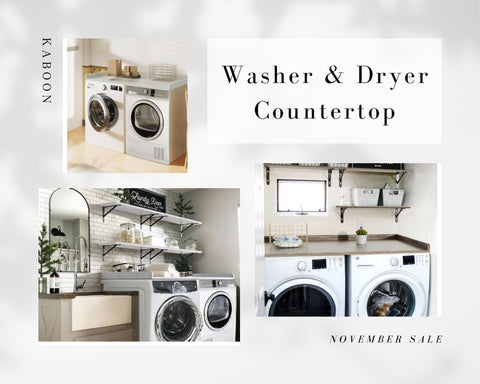 There has never been a better time to revamp your living space or home office. With our exciting promotions, you can create an organized, stylish, and functional environment while saving money. Don't miss out on these incredible discounts! Visit our store or browse our website today to take advantage of these fantastic deals. Elevate your space, unleash your creativity, and enjoy the benefits of a well-organized and beautiful home.
For more discount info, please check:
https://www.kaboondesk.com/collections/discount-special-promotion